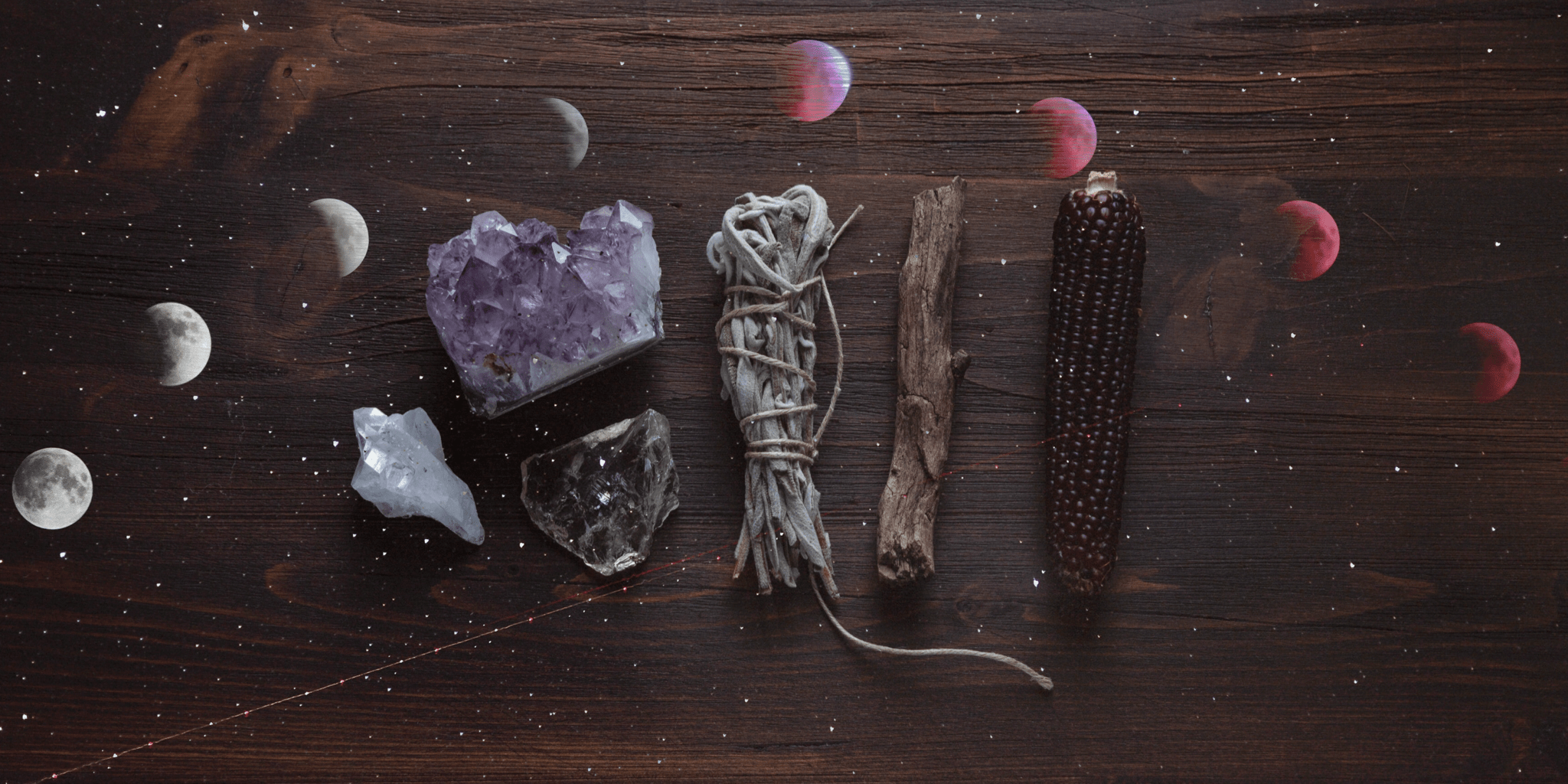 1:1 PLÁTICA & BREAKTHROUGH SESSIONS
Feeling blocked? Wondering what your next step needs to be? Looking to unlock your medicine? Create a book, lifeway, service? Launch a product, podcast, or life plan? 
Or maybe you're just looking to re-ignite your spark, your lust for life, creativity, art, and magic? 
My 1:1 sessions are designed to put your TOTAL healing and transformation front and center for the full 60 minutes we are together–and beyond.
Each Plática Breakthrough Session is designed to get to the root of your obstacle, aliment, or block so you can name it, un-chord it, and reframe it in a holistic, all-inclusive, and intersectional way.
We get into the energetics AND the reality of your issue so we can clear and clean up this shit for good. Because you do not have any time to waste. And i want to see and help you succeed fully.
Using my special blend of magic called Intersectional Alchemy (an alchemy of astrology, tarot, curanderismo aka Mexican Shamanism, and elemental allies), i customize our 1:1 time to be the exact medicine your soul needs to shift.
EACH SESSION INCLUDES:
Pre-work including a questionnaire to help me get to the root of the issue.
60 min Live Zoom session
Recording of the session
Post-session personalized integration PDF, Embodied Healing and Praxis Plan, so you can keep the momentum going.
My mission for these sessions is to give you the absolute BEST medicine, tools, and resources i can to help you heal, change, and transform your block and/or issue FOR GOOD.
But please note that "FOR GOOD" does not = INSTANTANEOUS.
The medicine from our sessions runs deep and will continue to unfold long after our call. And your personal Embodied Healing & Praxis Plan book will guide you on how to best integrate and alchemize these changes in your life.
1 - 60 min Session
+ Integration PDF
Bundle of 3 Sessions
+ 1 Final Integration PDF
Working with Brandi is like having a creative-spiritual advisor. I was able to align what I wanted with what I can do to truly get shit done. She is a fountain of support and sometimes that little slap in the face that you need to watch dreams manifest.